Crown and Bridge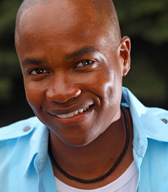 Is your smile missing a tooth, or several teeth? Does it make you hesitant to smile? Just one missing tooth can compromise your oral health. It's important to replace lost teeth as soon as possible. Jackson's Dental Center offers a full range of restorative dentistry procedures, including crown and bridgework.
Replacing Your Tooth with a Crown and Bridge
When a tooth suffers advanced decay, it becomes more susceptible to fracture. In addition, gum disease may set in around the affected tooth, compromising surrounding teeth. By removing the decayed tooth and replacing with a crown and bridge, Dr. Jackson can restore your healthy smile.
What is a Crown and Bridge?
A crown and bridge consists of one or more crowns that attach to healthy abutment teeth. The bridge portion is a restoration placed between the crowns to replace the missing tooth. Crown and bridges are permanently bonded becoming a part of your smile.
Caring for Your Crown and Bridge
After placement of your crown and bridge, you may find your gums are a little sensitive. It's important to continue brushing gently to clean the teeth and gums. Make sure to floss once a day and maintain routine office visits every six months.
Love your smile again! Call our Atlanta restorative dentistry practice for your consultation. Dr. Jackson can assess your oral health and determine if a crown and bridge is right for you.